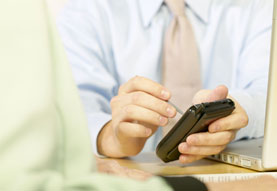 Building Capable Teams
We're always looking to build strong, mutually beneficial partnerships to grow our business—and yours.
Whether in the traditional publishing world, or in online media, Epicenter is open to new ideas, and adaptable to the emerging technologies that will make our businesses succesful.
Epicenter Communcations Partnerships
Epicenter partners with companies and individuals who can bring complementary assets and skill sets to our projects. Whether its from our advertising partners and content providers or award-winning authors and photographers, we work with entities and individuals who excel in their areas of expertise.
Partnership Opportunities
For partnership opportunities and proposals, please contact Epicenter Communications.
Sponsorship Opportunities
Our online brands span a variety of health and medical subjects, from broad topics such as Checkup.com, Diagnosis.com, Heal.com, and Mednews, to targeted medical specialties such as Anesthesiology.com, Malaria.com, Orthopedics.com and Surgeon.com.
Editorial Content Acquisition
Epicenter produces original editorial content, and also licenses or purchases editorial content for our Internet properties. Our editorial needs includes news, in-depth health and medical information to build out our existing domain portfolio.
Website and Traffic Acquisition
Epicenter seeks to acquire quality, established websites with an active readership and traffic. If you currently manage a website and wish to take it to the next level in branding and technology, please contact Epicenter to discuss your project.